Business: Harrogate Hospital Community Charity

Location: Harrogate District Hospital, Lancaster Park Rd, Harrogate HG2 7SX

Description :
Hospital Community Charity Raising money to do more for patients and their families
We fund specialist equipment, training and services, going above and beyond the provision of the NHS to help improve treatment and facilities for all departments and services at Harrogate and District NHS Foundation Trust.
Like the vast majority of the NHS, HDFT is under financial pressure and the funding for the nicer 'extras' or more significant investment in new pieces of equipment is not always available. That's where, with your support, Harrogate Hospital & Community Charity can help.
Where your money goes 720,000 people live in the catchment area for the hospital's acute services. 2,500,000 people in our catchment area for community services. 85p for every pound donated is intended for specialist equipment, training and services.
Photography Competition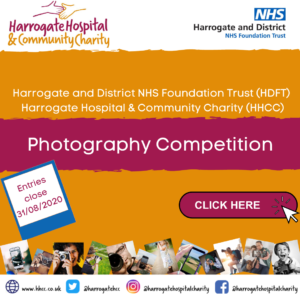 We are holding a photo competition to celebrate #teamHDFT and our amazing communities who supported and continue to support us through a challenging 2020. We are looking for inspirational visuals that showcase all that encapsulates HDFT –the places where we provide care and the care, we give to the population we serve and our colleagues. We are looking for visuals to feature in the HHCC 2021 calendar. This will help raise much-needed funds to support the work HHCC does on behalf of HDFT.
Entries must be submitted by Monday 31 August 2020 at midnight. The winning entries will be notified the week commencing 7 September 2020 by phone and/or email. Winners will be featured in the HHCC 2021 calendar and receive a prize!!
xxxxxxxxxxxxxxxxxxxxxxxxxxxxxxxxxxxxxxxxxxxxxxxxxxxxxxxxxxxxxxxxxxxxxxxxxxxxxxxxxxxxxxxxxxxxxx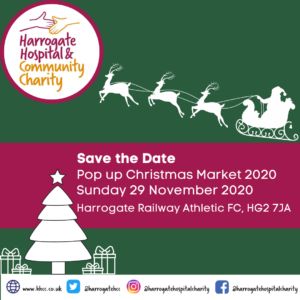 Pop up Christmas Market 2020
Tickets for our annual HHCC Christmas Market are now on sale. Your safety is our priority at the HHCC Christmas Market, therefore when booking your tickets, you are required to fill in the details for each guest who will be attending under your booking. We have made this as easy as possible for you. Thank you for your understanding. We hope you can join us in time for a Merry Christmas!. Per normal ticket: £6 Per Family ticket (2 adults + 2 children): £20
xxxxxxxxxxxxxxxxxxxxxxxxxxxxxxxxxxxxxxxxxxxxxxxxxxxxxxxxxxxxxxxxxxxxxxxxxxxx
HHCC Virtual Run
Are you a keen runner or wanting to increase your fitness? Has your training been kick started now the gyms have re-opened? Are you missing your park runs and running events? Perhaps you have just started the couch to 5k? Why not challenge yourself and support your local NHS?! Sign up to our HHCC Virtual Run and take on: any length of run from C25K, 5K, 10K or half-marathon, marathon or ultra-marathon! You can do your run all in one go or split into several runs. Once you have completed your run you will be awarded one of HHCCs Virtual Run Medals (Shown Below). to recognise your fantastic achievement.
Any pace, anywhere, anytime – sign up today: https://hhcc.co.uk/hhcc-events/hhcc-virtual-run/